Moulin à Vent "Les Burdelines" - Cuvée Spéciale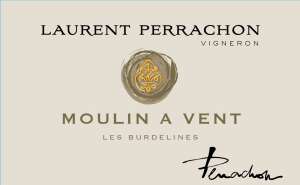 Our special cuvees represent the best of our skills.
This Moulin à Vent aged in oak barrels is a rich and powerful wine. It is aged in new oak like great burgundies.
It is particularly appreciated in the USA and England.
General Features
AOC, Cru du Beaujolais
Varietal Gamay pruned short in gobelet
Average age of the vines: 80 years
Surface : 1.4 ha
Production in bottles : limited quantities
Yield : maximum 35 hl
Soil type : granite rich in manganese
Tasting Notes
It's a well built wine which has a dark ruby robe. Its bouquet is dominated by black fruit aromas. Our cuvee is rich and powerful, like a great Bourgogne. Once aged, serve at 14°, with red meat, game and strong cheeses.
Winemaker's Notes
Manual picking, 11/3 complete grapes, 2/3 berries
Pneumatic press
Semi carbonic maceration for 12 days
Raised for 12 months in oak barrels and 3 months in large oak vats.
Estate bottled then further ageing in our 17th century cellar
Minimum 5 years before drinking but will age 10 years or more when stored in proper conditions